The great thing about a Corporate Day is that it can be anything you like
Whether you're looking to reward your staff, excite prospective clients or simply have a fun day at the track with friends and family, Trackschool can create the perfect customised driving experience for your next corporate events, Christmas, birthday party or just for the hell of it!.
It could be a traditional Trackday or open pit lane, timed competitive event or fast laps in a high-end super car. It could include catering, one on one tuition or race-prepped hire cars. It could be anything. Let us tailor the most awesome day at the track imaginable.
Trackschool invites, excites and challenges
We invite you in by offering you the chance to mix it with real racing professionals.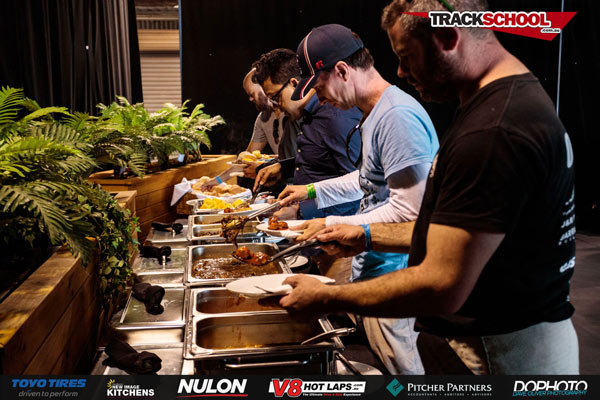 We excite you with our inside knowledge of the all things motorsport coming from the professional experience of our instructors and our access to high performance cars.
We challenge you with safe driving prospects specially geared to take you out of your comfort zone.
Educational for Everyone
Offering you a sound educational understanding of driving methodology, Sydney's Trackschool tailors all our driver education activities to the full spectrum of driver experience.
Our Corporate Days are full of rewards
We know that some drivers will always be the fastest or the surest in any group.
For this reason we take care to devise driving activites and scoring methods that encourage and reward both individual and team efforts.
But we also know how to make it fun for all. We strive to take the confident as well as the less sure to driving places where they are equally challenged and thrilled by the day.
How do we do this?  Book in for a Corporate Day and find out!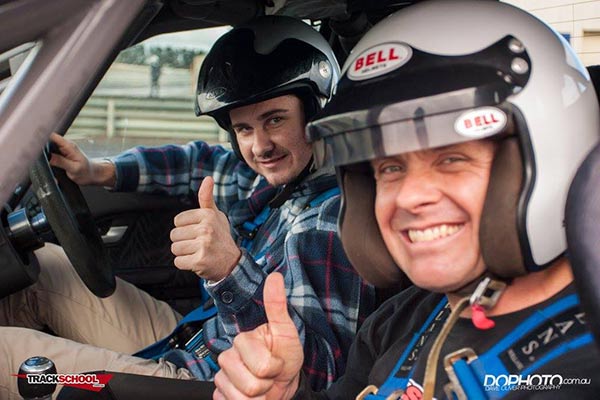 Talk to us about your dream corporate event
When you enrol for a Corporate Day with Trackschool you are welcome to use your own cars.
Or, you can arrange access to our range of race cars. Fully fitted and customised, these cars can be made available to give you something extra in terms of driving pleasure.
However, if you want to make things really interesting, Trackchool revels in requests that will take your Corporate Day  to the next level.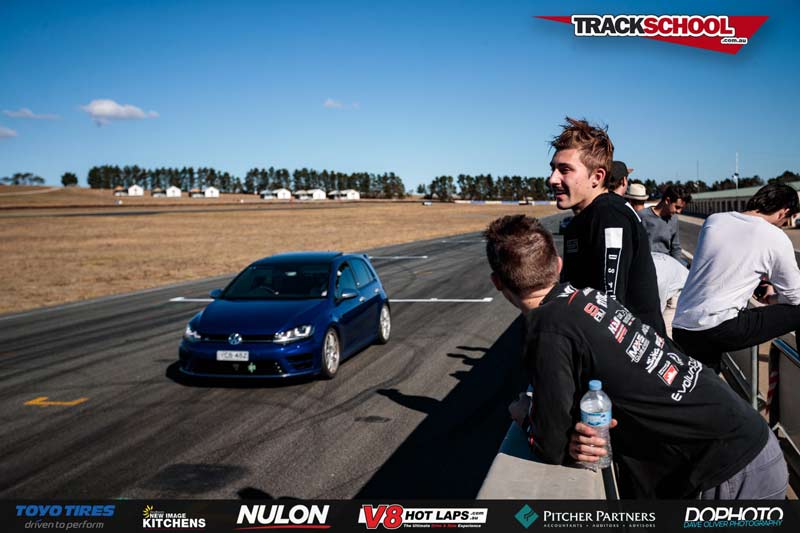 At your request we can get our hands on the most impressive performance cars on the market. Think of it! Driving a V8 supercar, a Rally car, a Lamborghini or Ferrari.
And then there's the location and food. We can cater for the most exotic food in sumptuous surroundings.
Let us know what takes your fancy in motorsport. Open up a dialogue and we will do our best to fulfil your dreams.
Enquire about a Trackschool Corporate Event