Experience the Nation's Action Track with Trackschool's WEEKEND Track Days at Winton Motor Raceway
WEEKEND Track Days at Winton Motor Raceway is a partnership between Winton Motor Raceway and Trackschool that offers a unique track day experience for drivers of all levels.
Whether you have never done a track day, own a standard, performance or race car, or would like to use one of the race-prepped hire cars from Trackschool's fleet, this day is a whole lot of fun.
Winton Motor Raceway WEEKEND Track Day
Your Car or Our Car | One on One Tuition | Observed Licences Tests (OLTS)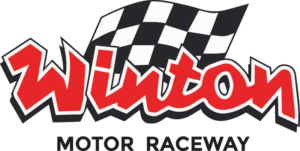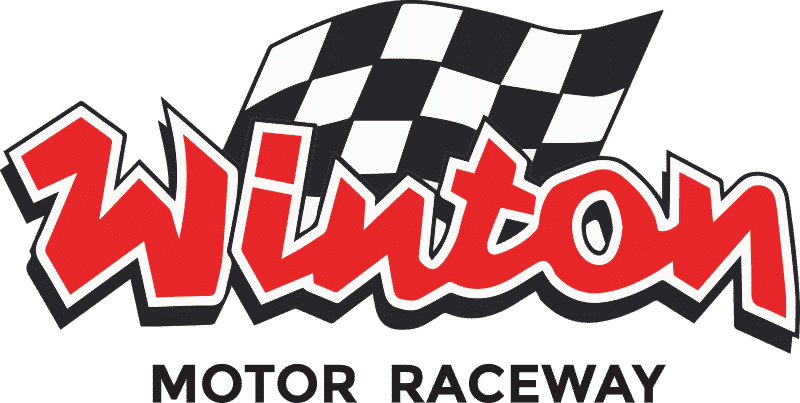 Trackschool's Weekend Track Days at Winton Motor Raceway are designed to help you improve your driving skills in a non-competitive environment.
The day starts with an important briefing and then you'll have ample time on the track to learn as you go. You'll also have the opportunity to meet other drivers who are similarly experienced and motivated.
Throughout the day, you'll have access to professional driving instructors who can help you get the most out of your experience.
Winton Motor Raceway WEEKEND Track Day
Drive your own car around the fabulous Winton Motor Raceway Track for $295, secondary drivers are welcome for $50 more and why not take your OLT at the same time for $395.
Winton Motor Raceway WEEKEND Track Day with One on One Tuition
Drive in your own car or hire one of Trackschools race prepped hire cars with a pro driver sitting alongside to instruct you in the finer points of driving.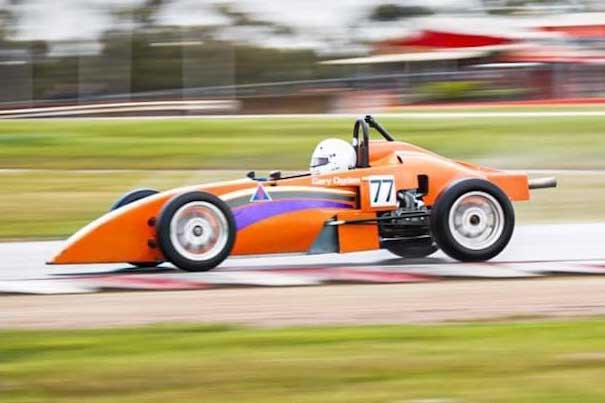 YES!!! Open Wheelers may now attend our Weekend Trackdays at Winton Motor Raceway
This includes Formula Vees, Formula Fords, F3s, Aussie Race Cars, Legend Cars, Future Cars and Radicals.
Winton Motor Raceway is the nation's action track.
The circuit plays host to some of the country's biggest and most prestigious automotive and motorsport events, including club days, historic meetings and motorcycle functions, as well as the more traditional sprints and circuit racing competitions.
Some of the most notable events held at the venue include the V8 Supercars, Shannons Nationals, Historic Festival of Speed, Performance Car Mania, Australian Superbike Championship, HQ Holden 4 Hour, and the Winton 300, as well as multiple rounds of the Victorian Motor Racing Championship.
Track Licence
IMPORTANT: An AASA track licence is required to participate in this event:
Option 1 - AASA $25 Day Licence (Available to purchase below)
Option 2 - AASA General Speed Event Licence
Option 3 - AASA or Motorsport Australia PLA (pre licence authority) to do your OLT
Buy an AASA $25 Day Licence - Click Here
Driver Trainers - Any participant wishing to sit on board as a passenger with another driver for training purposes must obtain a Yearly or Daily AASA Driver Trainers License.
Passenger Option - There is no charge for Passengers (FREE), so your family and friends can all experience the fun of a Trackschool Track Day. (minimum age 14).
PLEASE NOTE: A track licence is NOT required for drivers participating in a V8 Hot Laps Experience.
Vehicle
Use your own vehicle or hire one of our special race-prepped hire cars. You can hire a race-prepped car with One on One Tuition at all of our Track Days.
Our days are for Production based Sedan, Sports Cars and Clubman Cars.
Your car can be road registered or unregistered.
Vehicles must be roadworthy; Brakes and Tyres must not be worn out.
There must be zero leaks of any kind, oil, fluid or water.
Car must be empty. All personal items must be removed from the vehicle.
All headlights, tail lights and indicators must be properly working and visible when turned on.
Your car can be a standard car to a highly modified race car

Open wheelers may now attend our Weekend Trackdays at Winton Motor Raceway.

This includes Formula Vees, Formula Fords, F3s, Aussie Race Cars, Legend Cars, Future Cars and Radicals.

If you are unsure about your vehicle, please contact us
Noise Restrictions
Noise restrictions apply at Winton Motor Raceway.
No competition vehicles should be started before 8am except to unload and to be taken to scrutineering.
Selected vehicles will undergo a static noise testing procedure before being permitted to enter the circuit.
If, during use of the circuit, a vehicle registers above 95 dB(A) (measured at 30 m) the vehicle will be black flagged and removed. The vehicle will only be permitted to re-enter the circuit if it passes a compulsory static noise test. A mechanical rectification must be undertaken before the test is attempted.
If the test is passed but the vehicle exceeds 95 dB(A) at 30 m on a second occasion, it will be excluded from any further participation that day.
The sound measuring equipment is considered judge of fact and its readings/results are not open for discussion.
Track amenities
Ample car parking, cafe, carports, lock-up pit lane garaging, tower and corporate area.
Price includes
Pro Instructors

Max of 5 x groups of cars

Plan is for each group to have 5 to 6 x sessions each

2nd driver option

Free passenger sessions

Pro Photographer

Live NATSOFT timing

Garages included

Observed Licence Tests available

Special race-prepared hire cars available
Group organisation
Drivers will be divided into groups according to speed and/or experience. We like to keep the groups relatively small, which means more track time for you and less traffic.
Driver requirements
Drivers and Passengers must be wearing full length pants and long sleeve top OR a race suit ensuring ankle to wrist is covered.
Helmets must be approved and must have a valid standards sticker. Motocross helmets are NOT accepted. (Helmet hire is available).
Enclosed shoes must be worn, exposed shoes such as Sandals or Flip Flops are not allowed.
2nd driver requirements
Secondary drivers can only drive in the same vehicle and group as primary drivers.
Primary drivers and secondary drivers must be over 14 with a Parent or Guardian signed Authority and hold a current Track Licence.
Licence Requirements are the same as a Primary Driver (see above).
To be in the same group, primary and secondary drivers must have the same experience level.
If you would like two drivers who are sharing the same vehicle to be in separate groups you will need to book as two primary drivers.
Secondary driver payment and booking can be made together and in advance of the event day or on the day of an event. Second driver fees apply.
Terms & Conditions
Please make sure you read and accept all relevant terms and conditions and Liability waivers before attending this event. Click here for details.
Book a Winton Motor Raceway WEEKEND Track Day
Book a Winton Motor Raceway WEEKEND Track Day with One on One Tuition
Buy an AASA Licence for a Winton Motor Raceway Event